Pasaulē
Ar 1.janvāri Igaunija ievieš maksu par kravas auto ceļu izmantošanu
01.12.2017
Sākot ar 2018. gada 1. janvāri Igaunija ievieš maksu par kravas auto ceļu izmantošanu līdzīgi, kā tas ir citās Eiropas Savienības dalībvalstīs. Tas attiecas uz kravas transportlīdzekļiem ar masu virs 3,5 tonnām. Maksa ļaus izmantot Igaunijas valsts ceļu tīklu noteiktā laika periodā, un tā nebūs atkarīga no nobraukto kilometru skaita. Tiesības izmantot Igaunijas ceļus būs spēkā pēc maksājuma veikšanas.


Ceļu maksas apmērs būs atkarīgs no kopējā kravas automašīnas un piekabes svara, asu skaita un transportlīdzekļa emisijas klases. Maksa tiks piemērota neatkarīgi no kravas auto reģistrācijas valsts.
Maksājumu varēs veikt 24 stundas diennaktī un 7 dienas nedēļā. Jau sākot ar 2017. gada 20. decembri ceļu maksu varēs veikt mājaslapā
www.roadtoll.ee
, turklāt tur to varēs veikt bez komisijas maksas. Maksājums tiks fiksēts elektroniski un tā izdruka nebūs vajadzīga. Samaksu vēl varēs veikt:
• Autoceļu departamenta klientu apkalpošanas punktos (
www.mnt.ee
);
• muitas punktos uz robežas Narvā, Luhamā un Koidulā un Nodokļu un muitas departamenta apkalpošanas birojos (
www.emta.ee
);
• benzīntankos, bet tur šo maksājumu papildinās pakalpojuma sniedzēja komisijas maksa.
To, vai maksājums ir veikts, varēs pārbaudīt elektroniski
www.roadtoll.ee
. Ja ceļu maksa netiks veikta, uzraudzības iestādei būs tiesības uzlikt naudas sodu gan auto vadītājam, gan īpašniekam.
Uzraudzības iestādei būs tiesības arī liegt vadītājam turpināt ceļu ar kravas auto, kamēr par to netiks veikts ceļu maksājums.





Daugavpilszinas.lv



Atgriezties atpakaļ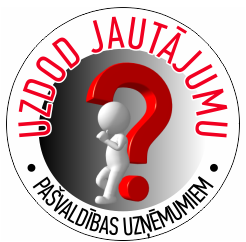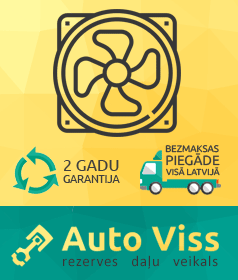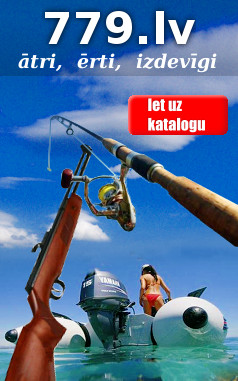 Pagājuši 5 gadi kopš latus mūsu makos un bankas kontos ir nomainījuši eiro.
Apspriest
Pēc kādiem kritērijiem Jūs izvēlaties produktus?